About Us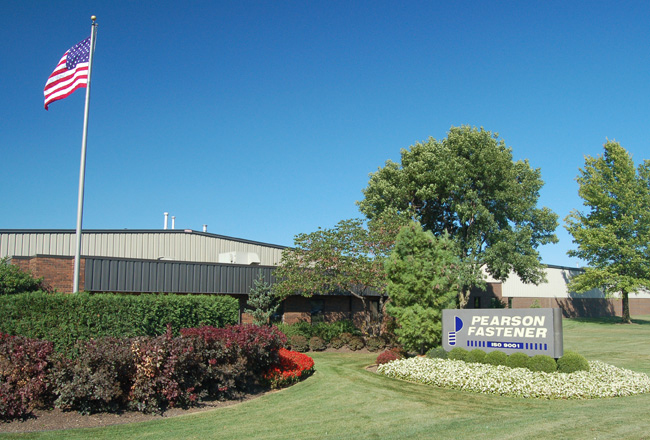 Our Focus:

Unique Solutions. Uncompromising Quality.
Pearson Fastener has manufactured quality custom cold headed fasteners since 1971. The Pearson family is proud to operate a third-generation, family-owned business. Our ownership and management team works directly with our customers, employees and suppliers to deliver extremely high-quality product professionally and on time.
For more than 45 years, Pearson has built a strong business foundation, a highly experienced workforce and a commitment to continue to grow in the coming years. Pearson Fastener has achieved IATF 16949:2016, ISO 9001:2015 certification and we are proud of what we make – if a rivet, bolt, screw or other fastener is packaged in our box, you can feel confident that it was made in the U.S. by Pearson Fastener.
As fastener manufacturing has changed over the years, Pearson has maintained its commitment to quality products, strong relationships and customer service. From start to finish, we value communication, transparency and integrity to ensure quality is always delivered. With an intensive quality program and Six Sigma approach, we precisely track progress, prioritize and inspect all orders. You may only need one or two small parts, but we understand that a production line may go down without them. Pearson places the same value on your order that you do.