Custom Engineered Bolts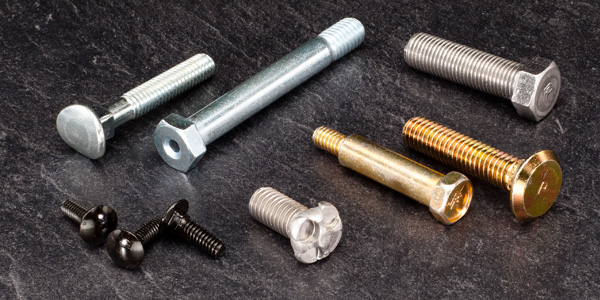 Pearson Fastener produces hex, indented, formed and trimmed Hex Heads, round and curved head bolts, custom as well as bolts with shoulders. We excel at bolt manufacturing, using our multi-die equipment to produce parts that have been traditionally made on a progressive header. This ultimately reduces operation cost and per-piece price for our customers.
Pearson manufactures custom bolts ranging from M5 to M14 in diameter and made from carbon and alloy steel, stainless steel and silicon bronze raw material.
We can also utilize our secondary equipment to produce a trimmed dimension and roll the threads on these parts.
Pearson also has a strategic supplier base located nearby, allowing us to provide bolts up to Class 10.9 and plated and patched to our customers' requirements.
Case Studies
---
Custom Engineered Bolts: Case Study
Problem: A leading stamping supplier was producing a stamping shell to hold safety-critical components for the automotive industry. In 4 weeks, it needed an M6 weld bolt to mate its stamping to a vehicle interface. An automotive supplier audit also had to be passed to meet the prototype time line and assure their customer they were working with a high-quality fastener supplier. These objectives all had to be met during a holiday time frame.
Solution: Pearson designed, manufactured and successfully conducted PPAP for the bolt within the time frame, largely because of our in-house tooling design and manufacturing capabilities. We condensed our internal lead time to one week and worked with our heat-treating and patch suppliers to meet the schedule as well. Pearson passed the audit with no major findings.
Later, during the stamping supplier's prototype builds, they recognized a design issue on the stamping which caused the bolt to be off- center. This design issue would cause assembly issues for their customer. The stamper contacted Pearson Fastener which developed a shoulder on the part to ensure proper centering of the bolt into the stamping, eliminating potential assembly issues.