Threaded Studs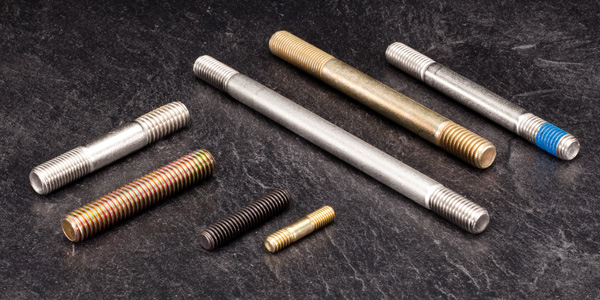 Pearson Fastener is an industry leader in producing fully threaded, double end, single end and collar studs. They are used industries such as marine, automotive, lawn and garden, general industrial, military and agriculture.
Our cold formed threaded studs are produced from stainless steel, silicon bronze, carbon and alloy materials and range from M5 to M14 in diameter. We perform roll threading and knurling in a single or multiple pass to ensure threads are round and concentric to the body.
Pearson also has a strategic supplier base located nearby, allowing us to provide parts up to Class 10.9 and plated and patched to our customers' requirements.
Case Studies
---
Threaded Studs: Case Study
Problem: Short lead times are often a challenge for marine manufacturers that need specialized stainless steel components for marine vessels and equipment. The parts need to be corrosion resistant to withstand extremely harsh marine environments, while meeting strict quality requirements for marine use.
Solution: Pearson Fastener's in-house design and tooling capabilities help shorten tooling lead times and thus the total lead time for new and existing specialty parts. Using multi-die cold forming, we produce custom double-end studs, fully threaded studs, cap screws, formed hex bolts and rivets in size ranges from M6 to M14. Our local sub-supplier network also helps reduce lead times for heat treating and plating, along with a passivation process to enhance corrosion resistance qualities. These capabilities have allowed Pearson to produce parts with an average delivery lead time of 22 days – a stand-out in the industry.